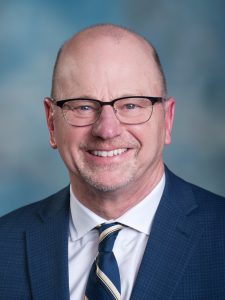 Mr. Tim Mihalick
President
Term: 2019-2027
Tim Mihalick was appointed to the State Board of Higher Education to fill the remainder of an open term vacated by a previous member. Mihalick was also appointed to a four year term (2019-2027) beginning July 2019.
Mihalick is employed at First Western Bank & Trust as a Senior Vice President responsible for Business Development and Facilities. Prior to that, he was part of IRET and its affiliated companies for over 36 years before his retirement. He served as the President and CEO during his last eight years at IRET. Throughout the years, he has been involved in numerous civic organizations dedicated to Minot's betterment. He currently serves on the board of the Minot Family YMCA; current member and past chair of the MSU Board of Regents, and he is a past board member of Trinity Health.
Ohio native Mihalick attended Minot State University and obtained a Bachelor of Arts in Business Administration in 1981. During his college career, he played football for four years and participated in track for two. He was inducted into the MSU Athletic Hall of Fame in 1995 and received the MSU Alumni Golden Award in 2014.
He and his wife, Laura, have been married for 36 years and are partners in their conviction to civic engagement. Laura is a member of the Minot Public School Board. The Mihalicks have two adult children living in Minot, ND.

Mr. Jon Backes
Vice President
Term: 2020-2024
Jon Backes is the President of McGee, Hankla & Backes, P.C., a full service law firm operating continuously in Minot since 1901. Jon is North Dakota native, born in Grand Forks and raised in Minot. Backes graduated from Minot Bishop Ryan High School in 1979 and received a B.S. in accounting from Minot State University in 1984.
Following graduation, Backes was a licensed realtor and worked for Signal Management in the property management and real estate business from 1984 to 1987. He later earned a juris doctorate (with distinction) from the University of North Dakota School of Law in 1990. Jon was selected as a member of the Order of the Coif, national scholastic honorary society. Following graduation, he practiced securities and commercial law in Denver for several years before returning home to Minot in 1993.
He is a past president, and a current member of, the Ward County Bar Association; the State Bar Association of North Dakota; the Colorado Bar Association and is licensed to practice in the state and federal courts in North Dakota and Colorado. Backes has served as a director of several community service organizations in the Minot area, including the Minot Area Junior Golf Association; the Norsk Hostfest; the Minot Area Girls Fast Pitch Softball Association; the Minot State University Development Foundation; the Minot Catholic Schools Foundation; the Hogan Heritage Society Board of Regents for Bishop Ryan High School; the St. Joseph's Community Health Foundation; the Minot Art Association; and, the Minot Gun Club.
From 2007 through 2011 Backes served on the State Board of Higher Education spending two years as vice president and chair of the budget audit and finance committee, and one year as president of the Board. Jon and his wife, Karla have three adult daughters.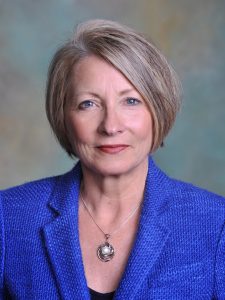 Ms. Danita Bye
Trustee
Term: 2022-2026
Danita Bye was appointed to the State Board of Higher Education May 2020 to fill the remainder of an open term vacated by a previous member.
Danita has been a business consultant and leadership coach since 1997 for small- to medium-size businesses in science, technology, engineering and manufacturing industries. She previously worked as an investor and sales manager for Micro-Tech, a medical device manufacturer, and in sales and sales management for Xerox Corp., a global company best known for innovative digital products and services.
She currently serves on the board for the North Dakota Petroleum Council, as well as the board for The Triple T, Inc.,  and TTT Minerals, LLC, both oil and gas companies. She also served on the North Dakota Economic Development Foundation. Bye obtained degrees in Biology and Psychology (1981) from the University of Sioux Falls (Sioux Falls, S.D.), and an M.A. in Transformational Leadership (2012) from Bethel University (St. Paul, Minn.).
Danita's been married for 36 years to Gordon Bye. They have three millennial children and five grandchildren. They currently live in Stanley, N.D. Bye's appointment is subject to confirmation by the North Dakota Senate, but she will begin serving on the board immediately.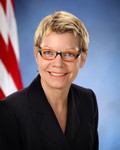 Rep. Cynthia Schreiber Beck
Trustee
Term: 2022-2026
N.D. Representative Cynthia Schreiber-Beck serves as Owner/President of Tri-State Aviation, Inc., and CinderWhit Company Inc.
She also serves as the Airport Manager at Harry Stern Airport, Wahpeton, N.D., the Executive Director of the North Dakota Aeronautics Commission, a Board Member for the Fargo Air Museum, and the Richland/Wilkin Salvation Army Service Unit.
Schreiber-Beck has served N.D. District 25 in the N.D. House of Representatives since 2015. She is also a former educator.
Her past service includes the Bremer Bank Board, CHI St. Francis Health Care, National Agricultural Aviation Association, North Dakota State College of Science Foundation, ND UAS Airspace Integration Team, and the North Dakota Aviation Council.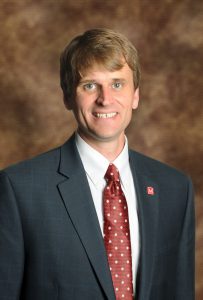 Dr. Steven W. Shirley
Trustee
Term: 2020-2024
Dr. Steve Shirley began serving as president of Minot State University on July 1, 2014. As Minot State's president, Dr. Shirley also has oversight for MSU's affiliate two-year campus, Dakota College at Bottineau. Between both campuses, there are more than 4,000 students and 500 faculty and staff.
Prior to joining Minot State, Dr. Shirley served as president of Valley City State University from 2008 to 2014. Earlier in his career he was vice president and dean for student affairs at Dakota State University in Madison, S.D., and an assistant professor of business and director of study abroad at the University of Minnesota, Crookston.
Dr. Shirley is a member of the Minot Rotary Noon Club and previously served as club president of both the Valley City and Crookston Rotary Clubs. He serves on the board of directors for the Minot Area Development Corporation and is an ex-officio board member of the Minot State Development Foundation as well as the Minot Area Chamber of Commerce (serving on the Military Affairs Committee). Shirley has been a Junior Achievement volunteer, has taught English to adult learners overseas, and has led several groups on international exchange visits. He is a strong advocate for global education and study abroad, the focus of his Ph.D. dissertation.
steven.shirley@minotstateu.edu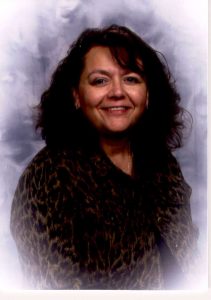 Ms. Julie Traynor
Trustee
Term: 2022-2026
Julie Traynor, MS, RN, Devils Lake, ND., is the Director of the Dakota Nursing Program, a consortium of four community colleges who educate nurses in multiple locations in North Dakota. Traynor completed a BS in Nursing from the University of MN at Moorhead and a Master's degree in Nursing from the University of North Dakota.
She worked as a critical care nurse and in public health before becoming a nurse educator. Ms. Traynor has been the director of the Dakota Nursing Program since 2007. Under her leadership the Dakota Nursing Program nursing programs have grown in size and quality. Traynor has acquired and directed several grants focused on strengthening nursing education.
Traynor has a history of service to her community and the state. Appointed by Governor Hoeven in 2006 and again in 2010 Traynor was a member of the ND State Board of Nursing until 2014. She chaired the Education Committee for seven years and the Technology Committee for two years as well as serving as the boards vice president for three years and president for two years.
In 2016, Traynor was awarded the North Dakota Rural and Public Health Outstanding Rural Health Educator/Mentor Award. She currently volunteers her time as a preceptor for graduate students and at the Lake Region Community Shelter in Devils Lake.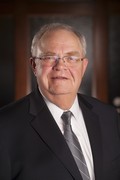 Mr. Mike Warner
Trustee
Term: 2020-2024
Mike Warner brings a unique cross-section of diverse experiences to the NDUS Foundation. Warner has background in health care, agriculture, food processing and policymaking, with a wealth of perspective from both private and public sector associations.
Warner currently serves as treasurer for the Dakota Medical Foundation, and has served as president and founder of Agriceutical Resources Co., formed Pedigree Technologies LLC, and prior to those ventures ran what was considered to be one of the largest sole proprietor sugar beet farms in the U.S.
Warner's service record is also extensive. He has served on numerous boards, councils and steering committees, including the Board of Directors of American Crystal Sugar, the nation's 2nd largest sugar processor/marketer and the Meritcare Health Services Board of Trustees. These two organizations were the largest businesses in the region, during the time of his service, with combined revenues of over $1.5 Billion. He was the national legislative chairman for the American Sugarbeet Growers Assn. During his tenure, the sugar policies upon which the industry now depends were developed and legislated. He also served on the Minnesota Migrant Health Council Board of Directors, the Dakota Growers Pasta Company Founding Board of Directors, Progold corn processors development steering committee, the Halstad Elevator Company Board of Directors, Director of the Ag Product Utilization Committee (APUC) and the Governor's Committee on Value Added Agriculture, among many others.
Warner graduated from North Dakota State University in 1972 with a pharmacy degree and received the Upjohn Achievement Award. Since then, he has served as a teaching fellow at University of Missouri Columbia, been part of the 2010 NDSU presidential search committee, received the NDSU Heritage Award and was named the 2003 NDSU Outstanding Agriculturalist, among many more distinctions.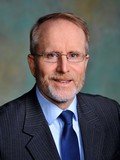 Dr. Mark Hagerott
Ex Officio
Dr. Mark R. Hagerott is Chancellor for the North Dakota University System. He was appointed to the position following a unanimous vote by the State Board of Higher Education on April 30, 2015. Most recently, Hagerott served as the senior civilian and deputy director of the Center for Cyber Security Studies at the Naval Academy and served on the Defense Science Board study of unmanned systems during the summer of 2015.
A certified naval nuclear engineer in power generation and distribution, who also served as chief engineer for a major environmental project involving the defueling of two atomic reactors, Hagerott changed from engineering to a career in higher education in 2005. Hagerott has conducted research and writing about the evolution of technology, education, and changes in career and the workplace.
Hagerott held numerous academic leadership roles to include the dean of humanities and social sciences, special assistant to the provost, chair of the admissions board, chairmanship of senior faculty senate committees pertaining to assessment and accreditation, and as a planning and strategy director in one of the largest U.S. Army educational organizations. Prior to his transition to an academic career path, he held numerous leadership positions in the U.S. Navy, both aboard ships and in administrative positions in the Department of Defense. He is a fourth-generation North Dakotan.
Hagerott holds a B.S. from the U.S. Naval Academy, an M.A. in political science and economics from Oxford University where he attended as a Rhodes Scholar, and a Ph.D. in history from University of Maryland, and also served as a White House Fellow.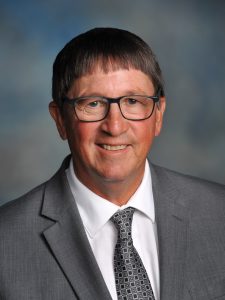 David Krebsbach
Treasurer
David Krebsbach is the University System's Vice Chancellor for Administrative Affairs/Chief Financial Officer. Krebsbach oversees administrative affairs as it impacts all stakeholders within the university system.
Prior to this position he served four years as the North Dakota University System Director of Finance and was responsible for development and monitoring of policies and activities for all budget related matters for the North Dakota University System and supervision of staff.
David also served as Finance Manager for Job Service North Dakota for nine years prior to his roles with the North Dakota University System.
David has a Bachelor of Science degree with a major in Accounting from the University of North Dakota. He is a native of Minot, N.D., and longtime resident of Bismarck. David and Marlene have a daughter and a son, both are graduates of North Dakota State University. He enjoys the outdoors, spending time hunting and fishing.
E-mail: david.krebsbach@ndus.edu