Then NDUS Foundation is excited to work in conjunction with the Dakota Nursing Program to raise both funding for and awareness of the nursing shortage in the state of North Dakota.

The Dakota Nursing Program (DNP) is a consortium of four North Dakota community colleges which include: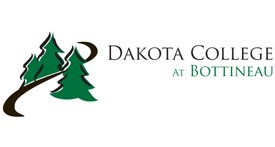 The four campuses use technology and innovation to deliver the Associate Degree Nursing (ADN) Program and the Certificate in Practical Nursing (PN) to many locations throughout the state.
The Dakota Nursing Program provides access into career ladder opportunities for place-bound, employed certified nurse assistants (CNA) to become licensed Practical Nurses (LPN), and LPN's to become Registered Nurses (RN).   Each career step enables students to attain their nursing career goal while staying and working in medically underserved communities.  Details related to program application and outcomes are available at www.dakotanursing.org .
Ways that you can assist the Dakota Nursing Program to provide nursing education across the state are:
"Helping North Dakota Communities Grow Nurses" – $250,000 to initiate new sites and $100,000 to maintain each current site on an annual basis.
 – Initiate = equipment, simulators, laptop carts, faculty training.
 – Maintain =  updating equipment and faculty salary.

The Dakota Nursing Program is currently providing nursing education in Ashley, Bismarck, Bottineau, Devils Lake, Garrison, Grand Forks, Harvey, Hazen, Hettinger, Jamestown, Mayville, Minot, Tioga, Valley City, Watford City, Williston.
In the past, the Dakota Nursing Program has provided nursing education in Langdon, Grafton, Rugby, Carrington, Northwood, Cooperstown and New Town.
"Grow Nurse Educators" – $25,000 per new faculty to obtain a graduate degree which becomes a need of $300,000 over five years.
"Innovation and Simulation Excellence" – Funding for simulation equipment and staff. This is needed to acquire products and to develop innovative ways to deliver nursing education, including use of simulation in expanded ways and virtual reality assessment software at an estimated cost of $800,000 annually.     
"Making an RN Degree More Accessible" – (Hybrid AD program) Nurse Educator to set up and implement online theory courses that align with onsite lab and clinical courses at an expense of $200,000 over two years.  
"Student Success Team Leader" – Nurse Educator to lead faculty in identifying, assessing needs and implementing tools to assist high risk students to be successful in college and on the NCLEX (licensing exam) which can cost up to $100,000 annually.
"Assessment and Evaluation in a Community College Consortium" – Assist students to pay for assessment products estimated at $300,000 annually.
In 2019 the NDUS Foundation assisted the DNP in procuring a grant writer. The grant writer worked closely with DNP leadership to draft a request for a Bush Foundation Innovation Grant. Though a grant was not awarded, valuable insights were gained and the DNP looks forward to resubmitting an application for the award in the future.
Thank You to CHI St. Alexius Health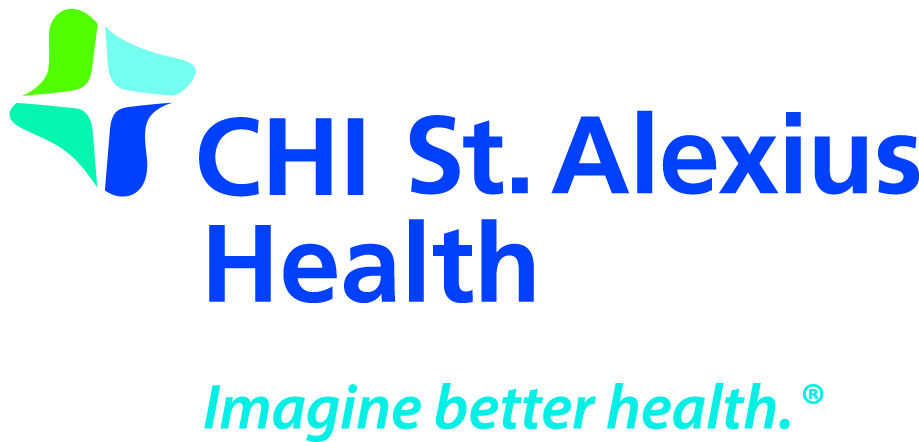 In May 2019 the NDUS Foundation received a generous donation from CHI St. Alexius Health to further the Dakota Nursing Program. CHI St. Alexius Health recognized the need for nursing in our rural areas and acknowledged the work of the Dakota Nursing Program as filling this need. Through the funds provided the Dakota Nursing Program plans to invest in technology and educational resources that will assist in the continuing improvement and success of their program.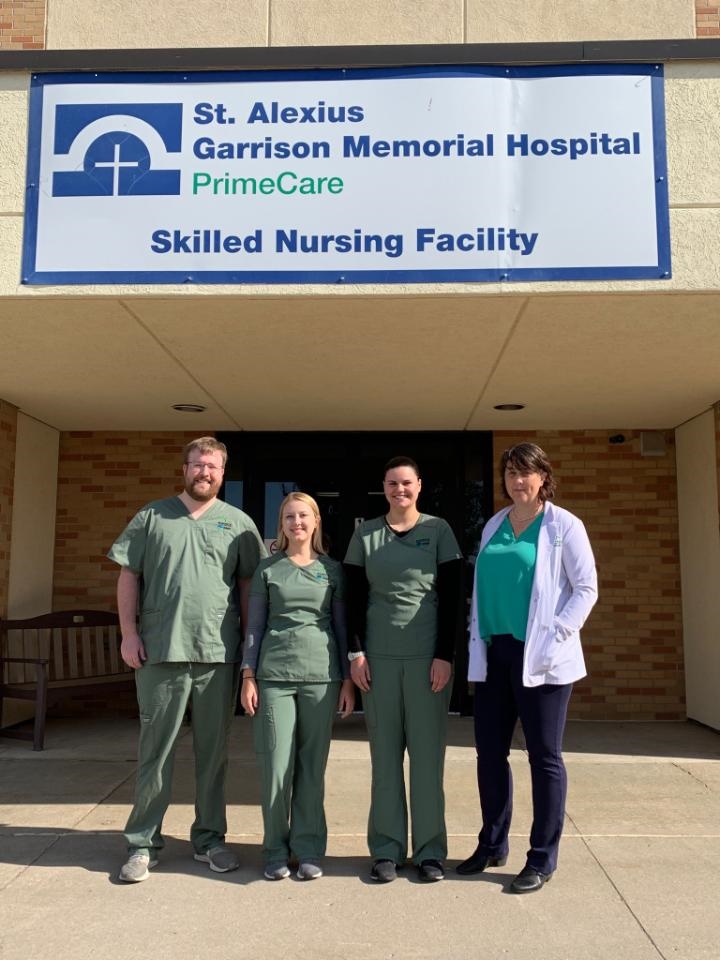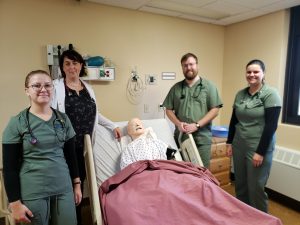 Pictured are faculty member Kishori Kelsey and students of the practical nursing class of 2019-2020 studying at the Dakota Nursing Program Bismarck State College Campus satellite location in Garrison, North Dakota.
Interested in supporting nursing education across North Dakota and helping to reduce the nursing shortage? Click here to donate.